Yesterday I added a new release of my Bildr project on OpenNTF. I do not know how many applications you know for IBM Notes who enables you to share pictures across your organisation?
Some use-cases I have heard off:
Product showcase
Organizational events
Trade shows
Team building (sharing private pictures)
The applications allows you to (multi) upload images, group them in albums or categories, comment on them, …
In a previous release there was the option to tag images. I will bring that option back in a later version. Rating could be a nice feature too. We'll see how much time I have available.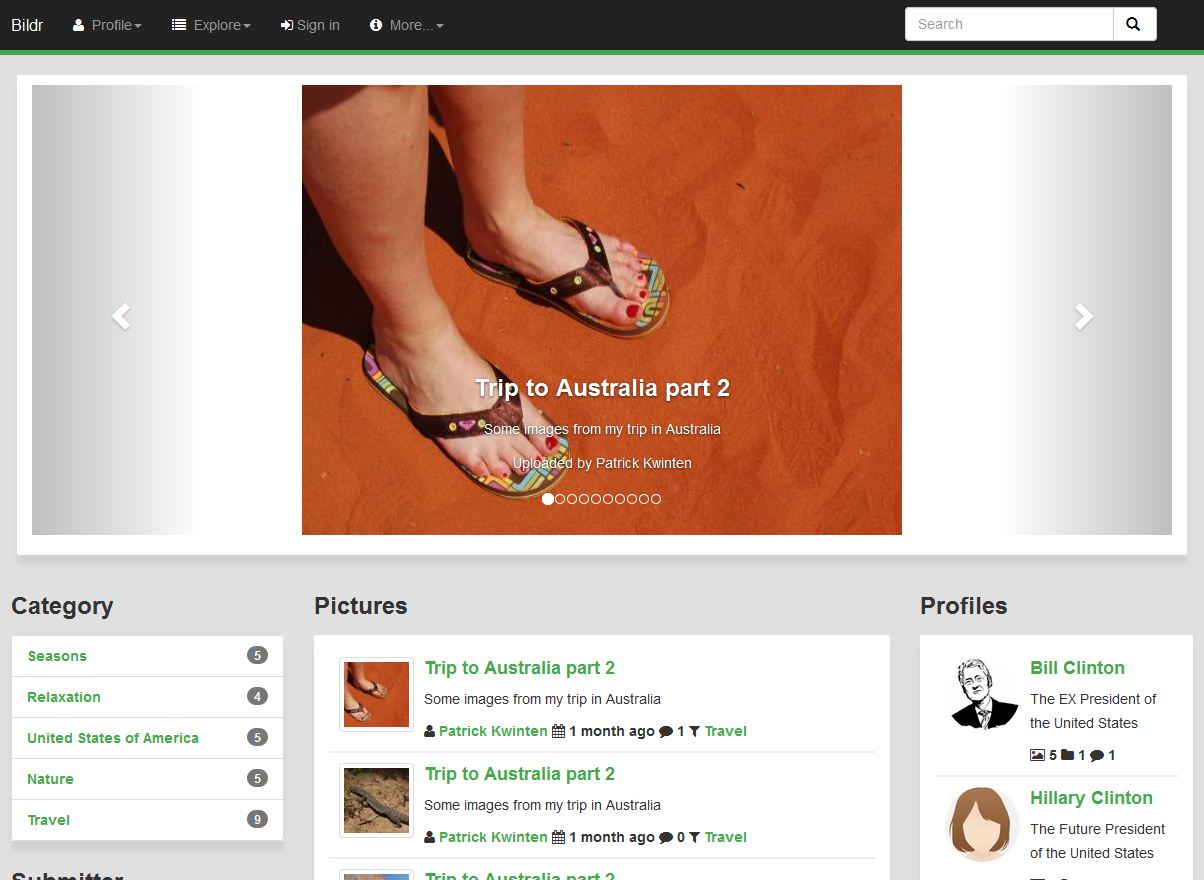 Add 20 years of experience to your workforce
You can 20 years of experience within IBM Notes and Web development to your workforce by hiring me.
Interested? Read my curriculum vitae on LinkedIn: http://www.linkedin.com/in/patrickkwinten and get in contact.
I am happy to work WITH you !